SkookumScript is a simple yet powerful programming language for creating remarkable video games.
For Making Games
Use SkookumScript to develop amazing interactivity, level design and AI without melting your brain. SkookumScript is dedicated to games — key game concepts are built directly into the language. Any game type can be created.
By Anyone
Simple yet powerful, SkookumScript is a revelation to veteran programmers, yet readily accessible to those with no coding experience. SkookumScript can turn anyone into a gameplay master and make games that rock.
For Any Project
Easily get your ideas on the latest PC, console or mobile game system for tiny indie projects or massive Triple-A titles. SkookumScript is the culmination of two decades of problem-solving experience in the game industry trenches.
Amazing gameplay without melting your brain.

SkookumScript Unreal Engine 4 plug-in is in closed beta!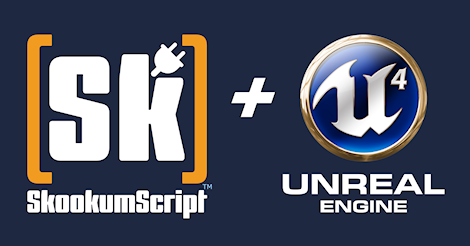 See our
blog
for more information.
Sign up
for latest round of the beta or to keep up-to-date on developments.
Skookum is, without question, the most powerful and efficient scripting language I've used for creating quests in games.

Using Skookum, I could finish the scripting component of a mission in as little as a quarter of the time as any other project that used Lua, Bioware's Neverwinter Script or any visual language like Kismet [now "Blueprints" in Unreal Engine 4].
Games Powered with SkookumScript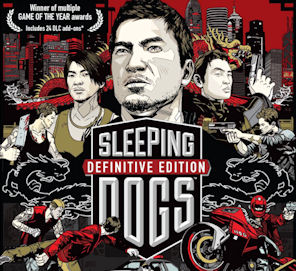 United Front Games
used SkookumScript to develop the open world game
Sleeping Dogs
and all its downloadable content (DLC) which was published by
Square Enix
on Microsoft Windows (online via Steam), Microsoft Xbox 360, Sony PlayStation 3 and Cloud OnLive. It was followed up with Sleeping Dogs: Definitive Edition on Microsoft Xbox One and Sony PlayStation 4
The next big release is
Triad Wars
– set in the same world as
Sleeping Dogs
– it is a massively multiplayer open-world action adventure on Microsoft Windows. It has entered closed Beta as of October 23, 2014 and is expected to be released in early 2015.