The revolutionary programming language that transforms video game production.
For making games
SkookumScript is the world's first professional video game programming language. With key game concepts built in, a few lines of SkookumScript code are equivalent to several pages of code in general-purpose languages such as Lua.
For everyone
Simple yet powerful, SkookumScript is a revelation to veteran programmers, yet readily accessible to those with no coding experience. SkookumScript can turn anyone—even a producer!—into a gameplay master.
For any project
Ideal for small indie teams or major studios. The culmination of two decades of problem-solving in the game industry trenches, SkookumScript is the scripting solution for every genre of game, on every platform, everywhere.
SkookumScript is lovingly crafted by veteran game developers. We melt our brains so you don't have to!

The SkookumScript Unreal Engine 4 Plugin is in closed beta!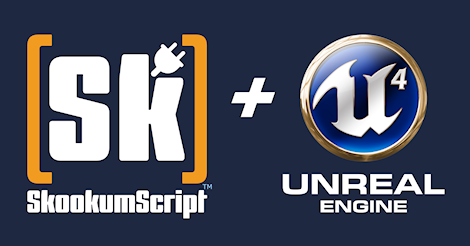 See our
blog
for more information.
Apply
for the next beta release or
subscribe
to our update list for the latest news.
The SkookumScript advantage
SkookumScript solves a major problem that has plagued the video game industry since its beginning—the lack of a video game-centric programming language. This deficiency forces designers to convey their ideas through a bottleneck of programmers who must develop games using ill-suited general-purpose languages, resulting in poor workflow and long turnaround times. SkookumScript's built-in game concepts and simple-yet-powerful code empower everyone on a game development team (including mission and audio designers) to author sophisticated gameplay. SkookumScript also enables live changes while connected to a running game, allowing near-instantaneous turnaround. All of this means substantial savings in time and money, and a superior end-product with fewer bugs and better design.
SkookumScript is, without question, the most powerful and efficient scripting language I've used for creating quests in games.

Using SkookumScript, I could finish the scripting component of a mission in as little as a quarter of the time as any other project that used Lua, Bioware's Neverwinter Script or any visual language like Kismet [now "Blueprints" in Unreal Engine 4].
Games powered by SkookumScript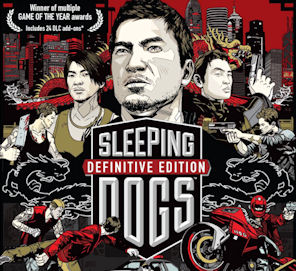 United Front Games
used SkookumScript to develop
Square Enix
's open-world hit
Sleeping Dogs
(2012) on PC (online via Steam), Microsoft Xbox 360, Sony PlayStation 3 and Cloud OnLive. It was followed by
Sleeping Dogs: Definitive Edition
(2014) on Microsoft Xbox One and Sony PlayStation 4.
The next major SkookumScript title is
Triad Wars
—set in the world of
Sleeping Dogs
—a massively multiplayer open-world action adventure on PC. It is currently in closed beta and is expected to be released in late 2015.