SkookumScript is a superpowered scripting solution and command console for Unreal Engine 4. Powerful and feature-rich, yet simple and easy to learn. Native game concepts. Deep integration with Blueprints and C++. Amazing live workflow.
SkookumScript is the language that is made for games.
With key game concepts such as concurrency built in, you can create sophisticated gameplay with surprisingly few lines of code.
Everyone on the team can code with it.
Even producers.
Simple yet powerful, SkookumScript is a revelation to experienced coders, yet readily accessible to those with no coding experience.
For every game.
On every platform.
Everywhere.
The result of decades of problem-solving in the video game industry, SkookumScript is ideal for both major studios and small indie teams.
SkookumScript is lovingly crafted by veteran game developers and the SkookumScript community.
Games powered by SkookumScript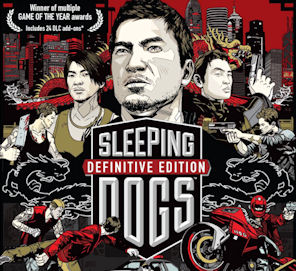 Several games developed with SkookumScript have already been published including Square Enix's open-world hits Sleeping Dogs and Sleeping Dogs: Definitive Edition.
Make your own SkookumScript game or use it in simulation fields outside the games industry such as robotics, architecture, medical imaging, VR and augmented reality.
Praise for SkookumScript
SkookumScript is, without question, the most powerful and efficient scripting language I've used for creating quests in games.

Using SkookumScript, I could finish the scripting component of a mission in as little as a quarter of the time as any other project that used Lua, Bioware's Neverwinter Script or any visual language like Kismet [aka "Blueprints" in Unreal Engine 4].