Special beta-release pricing! Get the SkookumIDE Professional license for only US$99! That's an impressive slightly-over-50-per-cent discount from its soon-to-be-regular retail price of $199!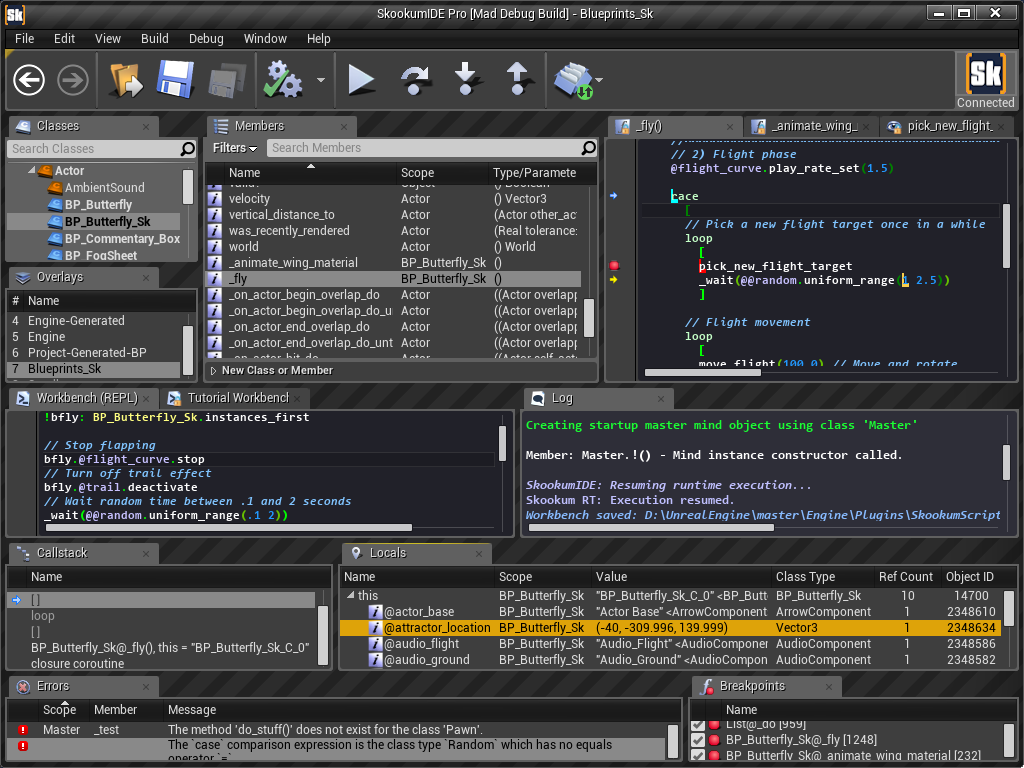 SkookumIDE Pro features
all features of the SkookumIDE Standard
full visual remote debugger with breakpoints, current expression highlighting and other debugging hints
setting of breakpoints, halting and continuing execution
stepwise debugging through code (next, into, over, out, etc.)
concurrent debugging where by default, it locks to the current concurrent task so it stays with the same underlying object even if the same code is running simultaneously on other tasks and objects
callstack view
local variables and this view
new advanced features will be added continually
Get a SkookumIDE Pro license key now!