Ready to get your hands on SkookumScript?
Stand-alone SkookumDemo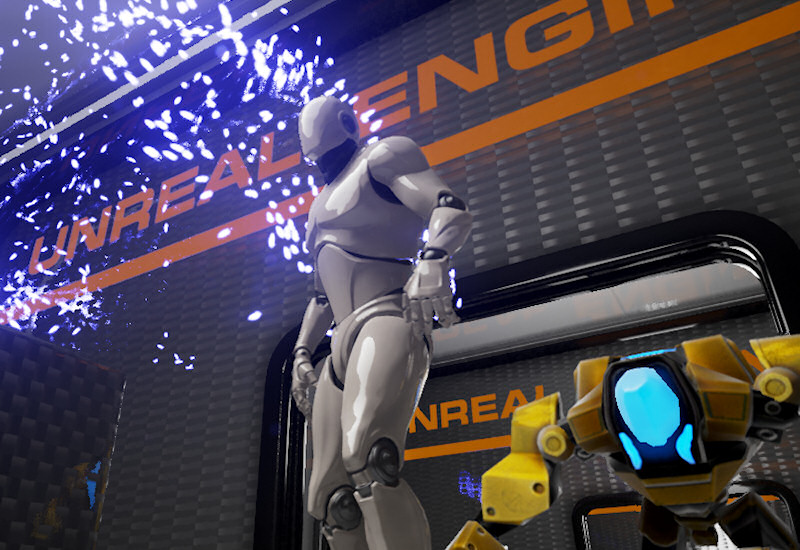 Would you like a tantalizing taste of the megalomaniacal power of SkookumScript? This self-contained demo (for MS Windows 64-bit) does not require a game engine (such as Unreal Engine 4) or C++ compiler (such as MS Visual Studio). It shows off some simple SkookumScript behaviors and includes the SkookumIDE (Integrated Development Environment) with thousands of script commands for experimentation.
Get the Stand-alone SkookumDemo!

SkookumScript Unreal Engine 4 Plugin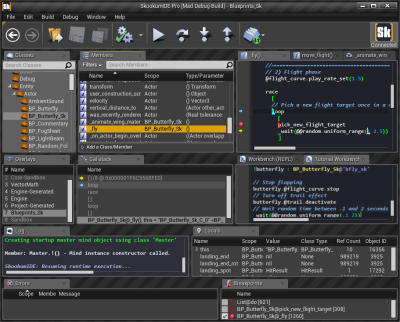 Need the full might of SkookumScript and a professional game engine to create an entire game? This free fully featured plugin integrates deeply with Unreal Engine 4, putting the power of SkookumScript and its addictively useful IDE instantly at your fingertips. Use it as a power console to immediately make cool things happen in any game project (even if it's not using SkookumScript for gameplay). Make custom Blueprint graph nodes to extend your existing event graphs—or code your entire gameplay in it.
Get the SkookumScript UE4 Plugin!

SkookumScript for other engines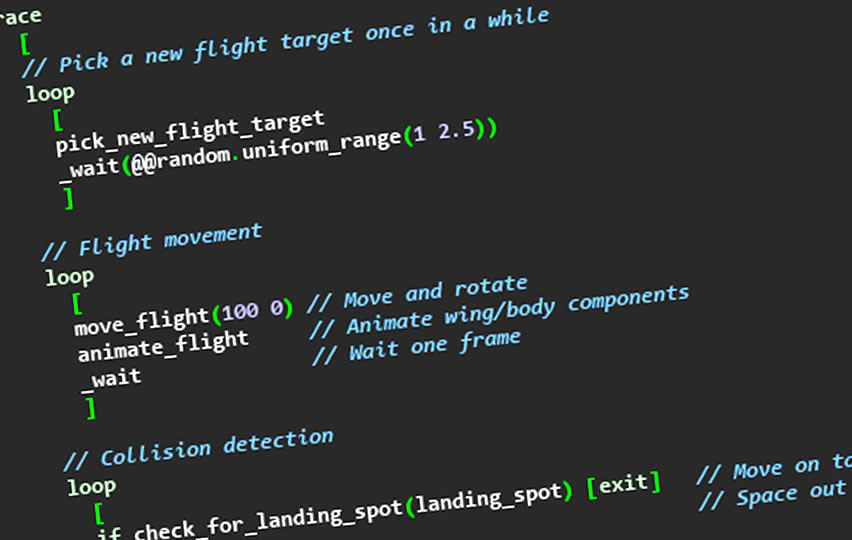 If you aren't an Unreal Engine user, fear not! The SkookumScript Unreal Engine 4 Plugin contains source code examples and the C++ API libraries necessary to integrate SkookumScript into just about anything – game engines, embedded systems, robots, real-time applications – we leave the world-conquering schemes up to you. With medium-to-advanced C++ skills, you can use the SkookumScript API to integrate into just about any code base on almost any platform in just a few hours.
Get the SkookumScript UE4 Plugin and repurpose it for your own diabolical uses!