We are the B.C. government's official poster mad scientists for B.C. video game companies at the Game Developers Conference in San Francisco this week! Muahahaha!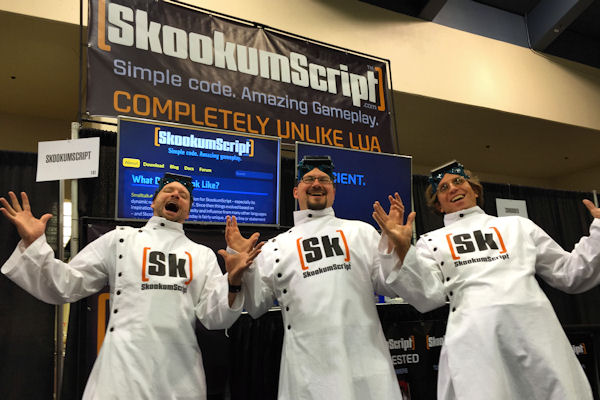 Behold our megalomaniacal visages in today's B.C. government release "B.C.'s got game at 30th annual Game Developers Conference".
As a rising B.C. tech start-up developing cutting-edge tools for the global video game production industry, having an expo booth at the Game Developers Conference is essential for finding new clients and partners. We are grateful to the BCIC Venture Acceleration Program for their valuable connections and mentorship. Our programming language, SkookumScript, is now being used in 44 countries, and after GDC, we're confident that number will grow.
The SkookumScript team is in the San Francisco Bay Area preparing for the Game Developers Conference Expo March 16-18—drop by booth #1844 to learn why SkookumScript is your superpowered scripting solution!