The SkookumScript plugin for Unreal Engine 4 is now in closed beta! People and teams from over 12 countries are trying out an early version of the SkookumScript UE4 plugin and providing feedback. All indications are that both veteran and novice coders are easily getting the hang of it.
Here are some comments we have received from our beta testers:
I'm impressed. A really fun fact is that my 3D-artist actually had a much shorter time to understand SkookumScript than I had. He has zero experience programming from before and wanted to test SkookumScript and he got the hang of it right away.
We are working on making SkookumScript even easier to use—though it is already pretty easy to get started.
Something I didn't get first was the fact that it is THAT simple to work with. I thought something must be wrong when it just worked so smooth. :)
It is really cool to work in Skookum, the coroutines are really handy to work with.
Based on feedback, forthcoming releases of the SkookumScript Unreal Engine 4 plug-in will feature improved tech and workflow.
I am really enjoying SkookumScript and I'm looking forward to the next release!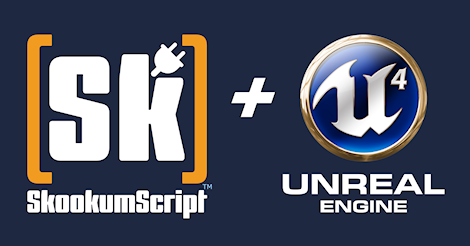 Extra Info on the UE4 Plug-in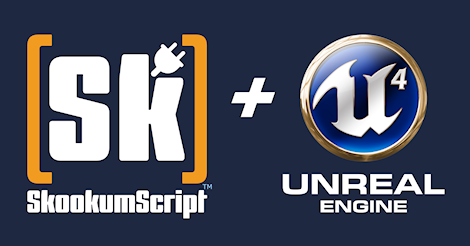 For additional information on the SkookumScript Unreal Engine plug-in see the SkookumScript + UE4 landing page.

Join the beta and give the SkookumScript Unreal Engine 4 plugin a test flight.

If you would like to hear about the latest happenings with SkookumScript, sign up for the SkookumScript forum.